Small and large businesses alike are often faced with the same question: Should I buy or lease a truck?
Whatever your decision, it's a significant financial investment and one that is influenced by both internal and external factors – such as cash flow or the current state of the economy.
In truth, most businesses will own and lease trucks at the same time. By owning a truck outright, you get the benefit that fixed assets provide – long term value. However leasing or renting a truck for a fixed period of time gives businesses the flexibility to grow their capacity when it's most needed.
Custom body build
When buying or leasing a truck, one of the fundamental considerations is how suitable the truck will be for your line of business.
Customers are well-versed in communicating their requirements when buying trucks, which often results in a custom body, however many aren't aware that when leasing a truck over a long period of time, you can request the same level of customisation.
We build custom bodies for a huge range of trucks to suit specific needs for both our sales and rental customers. Whether you require a curtain-sider, flatbed, tipper grab, or beavertail for your business, we have over 40 years of experience building high-quality truck bodies for businesses to bespoke specifications.
Maintenance
One of the significant advantages when choosing whether to buy or lease a truck is the protection businesses are provided with when it comes to maintenance costs.
All maintenance costs are included in the price of leasing a truck, including MOTs, services, mechanical/electrical repairs and more.
As many vehicle owners can testify, the rising costs of ongoing repairs and maintenance are a constant cause of pain, however when leasing a truck there are no unexpected charges – you have a fixed bill every month that won't change for the duration of your contract.
Latest technology (Euro VI)
As we recently covered in our 'Why do you need a truck with Euro VI engine technology?' blog, the regulations surrounding commercial vehicles are constantly under scrutiny from the government and environmental groups.
Whether you buy or lease a truck, only the latest trucks will comply with every regulation set out. As an example, the Euro VI engine standard was only effective from 31st December 2013, meaning there are still a huge number of trucks, which are relatively new, that aren't compliant and in the long run the cost of running these will increase.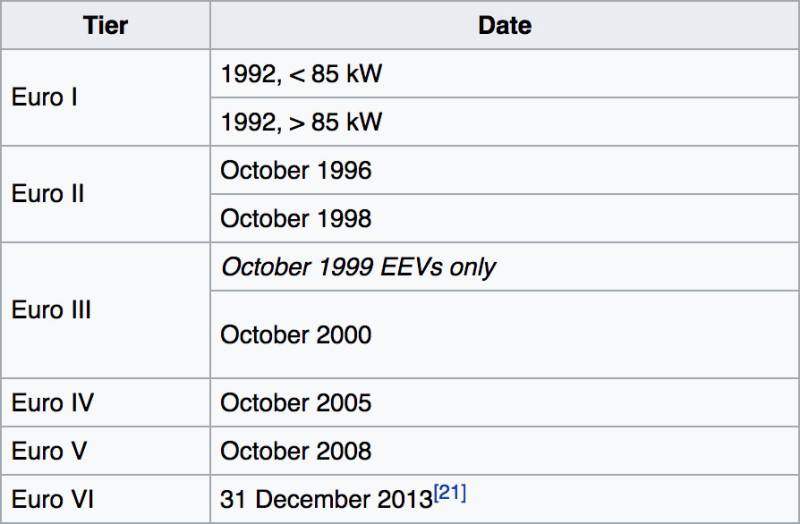 Leasing a truck means that at the end of your contract, you can hire another late used or new truck, which not only means you're compliant with the latest regulations, but also means your operational costs could reduce.
Predictable pricing & Tax Benefits
As we've mentioned above, leasing removes the unpredictability in costs that truck ownership brings. With maintenance costs covered, you're free to operate at a fixed monthly price that protects you from inflation and rising short-term prices.
Plus, leasing a truck reduces your tax bill by offsetting costs against your taxable profits. And if you're charged VAT on your monthly costs, you can claim this back as well.
Flexibility
The final benefit to run through is the flexibility that truck leasing provides you with. This goes without saying, but working with a rental company alongside owning your own trucks means you have constant support should you ever need to expand your fleet of vehicles.
This could be for a number of reasons, such as your truck requiring a service/maintenance, or getting a last minute job opportunity but your existing trucks are already hard at work.
We can deliver a truck to you in as little as 24 hours, once all of the paperwork is out of the way!
With our own body building and manufacturing capabilities on site at our Yorkshire-based HQ, we're one of the UK's leading truck rental specialists. We can customise any truck to your requirements, which puts us in a unique position as our customers don't need to rely on the big truck manufacturers for body building – we can provide that direct and create something that's completely custom to what you need.
Ultimately, we're committed to ensuring you have the commercial truck you need, whether buying or leasing. We'll work with you to create a package that's perfect for your business based on truck hire prices, truck body manufacturing and your options at the end of your agreement.
For advice, or to find out what we can offer you, contact Selena on 01422 311999 or email [email protected]