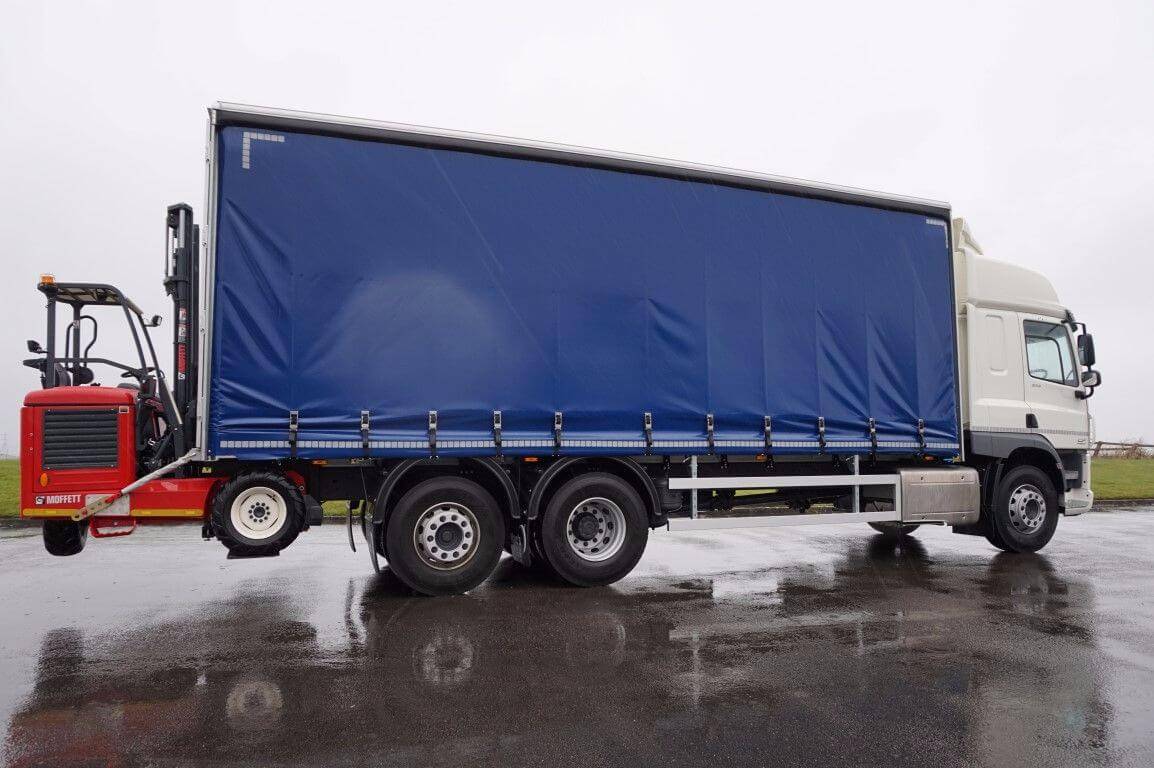 CURTAIN-SIDER MOFFETT TRUCK MOUNTED FORKLIFT HIRE
100% Tax Deductible
DAF CF 370
High roof sleepers
Euro 6 engines
Air conditioning
6×2 Rear Lift and Steer
26ft Curtain sided body
New Moffett M4 or M5 fork truck
Very Competitive rates: Spot Hire, Short Term truck mounted forklift Hire or Long term leasing
All lorry mounted forklift hire options are maintained across the length of your contract and delivered across the UK.
Our lease hire is also inclusive of mandatory checks every 6 weeks.
Our truck mounted forklift hire is 100% tax-deductible and provides customers with the best rates, without tying up capital in large lorry expenses.